When we say "it's what's inside that counts", we mean how we conduct ourselves — and how we do business — starts with our core values. These guiding principles serve as a compass for our decisions, actions and behaviors. They form a code that transcends the boundaries of culture and geography to direct us in how to respond to issues of basic human rights. Living our values requires us to meet the highest standards of behavior in all aspects of business — all over the world. At their heart, our principles are based on two simple concepts — integrity and a concern for the welfare of others.
OUR GUIDING PRINCIPLES

Who we are
We are a global metals company committed to delivering industry-leading customer service, providing an environment where our employees can succeed, improving our communities and creating value for our investors.
We will always...
... place the customer at the core of all we do.
We believe that if we focus on meeting the needs of our customers, we will succeed. We work hard at understanding our customers' needs and providing creative solutions that add value to their. businesses.
... stay committed to our employees.
We care for our employees by providing an environment where safety is our top concern and where employees have the opportunity for both personal and professional growth. We foster a culture that challenges conventional thinking, promotes teamwork, requires accountability and rewards success.
... give back to our communities.
We take seriously the responsibility that comes with being a good corporate citizen and are dedicated to making a positive impact in our local communities where we live and work.
... create value for our investors.
We strive to be the strongest company in the metals industry by having a passion for cost efficiency, using our resources effectively and achieving our goal of consistent, profitable growth.
What we believe
Act with integrity by honoring our commitments, being accountable for our actions and acting with respect for others.
Dedicate ourselves to making the safety of our employees a top priority.
Promote collaboration by working together as a team to provide exceptional results.
Encourage excellence by challenging ourselves to improve everything we do
SOCIAL INFORMATION AND POLICIES
Workplace & Human Rights Policy
Children and Young Workers
As a fundamental principle, we do not employ children or support the use of child labor. We do encourage the creation of educational, training or apprenticeship programs tied to formal education for young people by offering all dependents of employees a $500 scholarship annually, for up to 4 years, along with apprenticeship and co-op programs in all the communities where we have large recycling, mill and fabrication operations. We offer employees tuition reimbursement for those that are pre-approved by a Regional Vice President. We also promote a dual educational system in Poland, enabling both pupils and students to benefit from the scholarship program.
Freedom of Engagement
We believe that people should work because they want or need to, not because they are forced to do so. We prohibit the use of prison labor, forcibly indentured labor, bonded labor, slavery or servitude.
Equality of Opportunity
We recognize, respect and embrace the cultural differences found in the worldwide marketplace. Our goal is to attract, develop, promote and retain the best people from all cultures and segments of the population, based on ability. We have zero tolerance for discrimination or harassment of any kind.
Compensation
We ensure that compensation meets or exceeds the legal minimums and is competitive with industry standards. Our compensation philosophy is clearly communicated to employees and is in full compliance with all applicable laws.
Relationships with Indigenous People
Within the framework of our Guiding Principles, we respect the cultures, customs and values of the people in communities where we operate and take into account their needs, concerns and aspirations.
Training and Communication
CMC will communicate this policy and relevant guidance to employees through our established internal communication channels. CMC employees shall have access to CMC's applicable Corporate Policies, and employees will receive relevant training on how to implement this policy in the scope of their employment.
We empower our employees to make the right decisions, and have established the CMC Code of Conduct and Business Ethics to help our employees understand company policies and guide their actions. An employee who believes that a violation of applicable workplace laws and company policies has occurred may report this information to local management, Human Resources, the Legal Department, or the 24-hour Ethics Hotline Line. Each report to the Ethics Hotline is investigated and, if warranted, remedial actions are taken to address the issues raised.
Compliance with all applicable laws is mandatory, but laws alone do not define our ethical business practices. CMC values open and honest communications, and we encourage all employees to provide their feedback in a constructive manner, including through use of the Ethics Hotline.
Diversity & Inclusion
Big ideas. Fresh perspectives. Uncommon skills. Everyone has something different to offer. Together, those differences make the whole group better.
That's exactly why, at CMC, we see diversity as our strength. With employees from a wide range of backgrounds and experiences brought together in an environment that encourages everyone to make contributions, we become a smarter, stronger more capable company. Not to mention a better place to work.
When it comes to how we measure our success—and value our employees—it really is "what's inside that counts."
We achieve this by:
Promoting collaboration by working together as a team to provide exceptional results
Creating an environment that fosters growth and advancement
Engaging with our stakeholders in a way that respects their unique perspectives and experiences
We continually strive to hire and retain the best talent to create an environment where we foster an inclusive culture based on merit.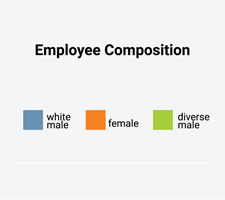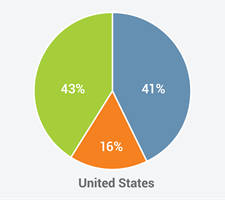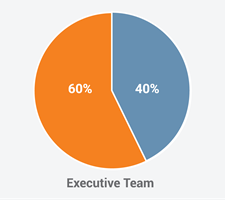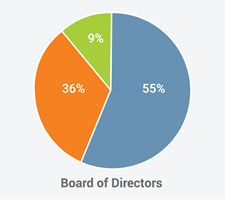 At CMC we take the safety and well-being of our employees very seriously.
CMC, we believe there's only one way to perform a job—the right way. The way that accomplishes a task or completes a project in a way that is correct, consistent and safe for all involved.
As one of our guiding principles sets forth, "No amount of production or profit is worth injury to any employee." It's why CMC is fully committed to maintaining a safe and healthy work environment. But really, our commitment goes beyond the people who work for us. We care just as much about the health and well-being of our vendors, customers and communities in which we operate.
Metal can be recycled. Lives can't. At CMC, safety will always take top priority.
Occupational Health and Safety Policy
At Commercial Metals Company, safety is a top priority and we care for our employees by providing an environment where safety is a constant focus. Our industry-leading approach to safety is part of our Guiding Principles and is the foundation of all we do and what matters most to us.
We are committed to:
Providing the necessary resources to comply with all applicable legal and other requirements, as well as incident prevention and necessary continuous improvement
Reducing and eliminating risks through safety and health procedures and emergency prepared-ness programs
Encouraging active employee participation in the safety process
Developing, implementing and maintaining Occupational Health and Safety (OH&S) procedures
Evaluating on a routine basis compliance with all applicable OH&S procedures
Striving for continual improvement in the effectiveness of our OH&S management efforts
Commercial Metals Company and its employees participate in the public policy process in the United States in a variety of ways.
Just like individual citizens, companies often share information and viewpoints on matters of public policy. Commercial Metals Company participates in this process in several ways. First, we organize activities to keep elected officials and policy makers better informed about key issues related to our business. Next, we maintain membership in creditable trade associations and other organizations that represent and promote our industry. And finally, our employees may contribute to various political campaigns through CMC's registered Political Action Committee (PAC).
Political Contributions Policy
This policy guides our political contributions and activities to ensure compliance with applicable federal and state laws and go beyond compliance to implement leading practices in accountability and transparency.
Political spending by CMC shall reflect the company's interests and not those of its individual officers or directors.
No political contribution shall be given in anticipation of or return for any official act.
CMC's Executive Leadership Team shall monitor the company's political spending, receive regular reports from corporate officials responsible for the spending, supervise policies and procedures regulating the spending, and review the purpose of the benefits of the expenditures.
CMC PAC contributions shall be reviewed and approved by the CMC PAC's Steering Committee, which is made up of senior leaders from the company's business units.
In general, CMC will follow a preferred policy of making its political expenditures directly rather than through third party groups. In the event that we are unable to exercise direct control, CMC will monitor the use of its dues or payments to other organizations for political purposes to as-sure consistency with the company's stated policies, practices, values and long-term interests.
Employees will not be reimbursed directly or through compensation increases for personal political contributions or expenses.
The company will not pressure or coerce employees to make personal political expenditures or take any retaliatory action against employees who do not.

Excellence in Safety Awards for Zero injuries by Concrete Reinforcing Steel institute (CRSI) – 18 locations (2018), 19 locations (2017), 21 locations (2016)
Safety Achievement Awards for an incident rate below 50% of the national average by Concrete Reinforcing Steel institute (CRSI) – 16 locations (2018), 15 locations (2017), 5 locations (2016)
Technical Safety Leader - Polish diploma of recognition for the high standard of technical safety in the category of "Technical devices user" – the award for CMC in 2019 in the 5th edition of the ranking of the Polish Office of Technical Inspection (UDT).
CMC Impact Metals awarded 2017 Supplier of the Year by Great Dane Trailers
2012 Steel Producer of the Year, American Metal Market Award for Steel Excellence
Recognized as a Premier Supplier by EATON, only 200 out of 25,000 suppliers receive this elite status
Recognized as a Top Ten North American Scrap Supplier by Alcoa
CMC Recycling ranked in the top 99th percentile of the BSI/InfoQuest Survey for Customer Satisfaction compared to other industrial companies
CMC Steel Oklahoma named the 2018 Community Partner of the Year in Durant, Oklahoma
2018 & 2019 Good Employer Award, XII & XIII National Program of Corporate Social Responsibility Leaders, CMC Poland Sp. z o.o.
2018 Top 25 Company for Diversity in Texas, presented at the annual Texas Diversity and Leadership Conference