CMC is an industry leader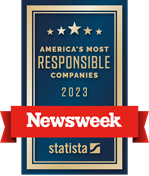 CMC develops innovative products and solutions that strengthen and reinforce a wide range of demands within the markets we serve. For example, as the largest manufacturer of steel reinforcing bar (rebar) in North America and Central Europe, we are a key supplier to construction projects across two continents.
CMC also produces merchant bar, steel fence post and wire rod, making us a leader in the steel long products market. Our products go mostly unseen, but support virtually every element of modern life - from highways, bridges and airports, to skyscrapers, sports stadiums and hospitals.
In addition to our steel products, CMC's Tensar line of innovative subgrade soil stabilization and foundation enhancement solutions reaches customers around the globe, and helps to lower the cost and duration of construction projects, while offering unique environmental benefits compared to traditional alternatives.


RECENT EVENTS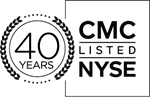 Q4 FISCAL 2023 EARNINGS
Listen to the Q4 Fiscal 2023 Earnings Call
CMC is stronger than ever
Transformational actions we've taken during the last few years, including the largest acquisition in our history, have improved our earnings power, return on capital, and balance sheet strength. Today's CMC is poised to deliver industry leading returns and positioned better than ever to capitalize on strength in infrastructure, non-residential construction and OEM, three key end-markets.

CMC is a company of firsts
We are an innovative leader in our industry.
CMC opened the first continuous process micro mill, becoming the first in the world to employ this new, lower-cost, more energy-efficient technology. We were the first in the U.S. to introduce spooled rebar, a product that reduces cost and waste for our customers.
Our Tensar brand invented geogrids, an innovative and low-cost alternative to traditional methods of roadbed and foundation construction.
And importantly, we rank top in customer service, according to the industry's leading customer satisfaction survey. Putting customers at the center of all we do has always been in CMC's path to success.

Named among America's Most Responsible Companies by Newsweek (2023)
---
Truck Trailer Manufacturers Association (TTMA) Associate Winner - Plant Safety awarded to CMC Impact Metals - Pell City, AL (2022)
---
Ranked one of the Top 100 Places to Work by the Dallas Morning News (2020, 2021 and 2022)
---
Received the Dallas Morning News' Best Direction Award for sound strategy and clear communication to all team members (2021)
---
Recognized by Women's Forum of New York as a 2021 Corporate Champion for having achieved 35% or more female board representation
---
Received the S&P Global Platts CEO of the Year Award (2020)
---
Recognized by Women on Boards for having at least 20% women on our board of directors (2020)
---
Awarded Good Employer Award XIII National Program of Corporate Social Responsibility (2019)
---
Received the Steel Manufacturers Association's Achievement in Innovation Award (2019)
---
Awarded the Steelmaker of the Year Award by the Association of Iron & Steel Technology (2019)
---
Received Deal of the Year at the S&P Global Platts Global Metals Awards (2019)
---
Barbara Smith awarded 2019 AIST Steelmaker of the Year.
---
Consistently ranked in the Top 10 in Customer Service from Jacobson & Associates Steel Customer Satisfaction Survey
---